Past Events: Check our youtube channel.
Elaine Legacy Center
10th Annual September 30 "Healing of the Land" Prayer Service. 12 to 2 pm and 6 to 7 pm. Zoomed. Join us to pray. Prayer in word and soung facilitated by Lenora Marshall and William Quiney III. Opening by Judge Rev. Wendell Griffen to connect "Fighting Lynchings Today." For link, email elainelegacycenter@yahoo.com. Thursday, September 30, 2021.



Elaine Commemoration - Homegoing for Silas Hoskins
September 30th, 2022
On September 30, 2022, the Elaine Legacy, in partnership with the National African American Reparations Commission and the Samuel DeWitt Proctor Conference, Inc. will honor the sacred memory of all who died in The Elaine Massacre of 1919. A Homegoing Service for them, named and unnamed, is scheduled and "Tomb of the Unknown but Not Forgotten" will be placed in Memorial Park.
Sunday, November 28. 2021 (anniversary of Richard Wright's death). "Richard Wright's Elaine" with Julia Wright. In preparation, read Chater 2 of BLACK BOY. Zoomed. 4 pm CST.
For zoom link, email elainelegacycenter@yahoo.com.
Friday, February 18, 2022. "Moore vs Dempsey" Supreme Court Decision. Symposium on 99th anniversary of Oliver Wendell Holm's reading of the decision won by The Elaine 12. In Person in Elaine, zoom, and live streamed.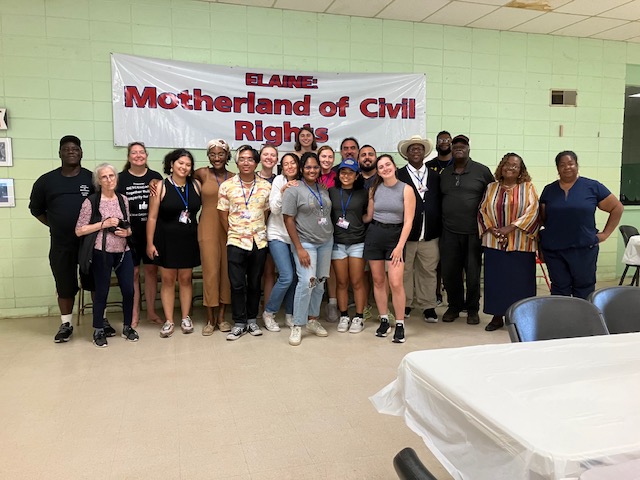 Richard Wright Zoom Summit
June 17th, 2021
Elaine Memorial Tree Dedication @ John Brown University
September 30, 2020
Father-Daughter Legacy: End Capital Punishment Now.
Participate to Unseal the Truth, Decide to Act, Create Action
Join us for and conversation with Julie Wright (daughter of author and Elaine native Richard Wright) for a discussion and call to action to end capital punishment.
Moderated by: The Rev. Judge Wendell Griffen
Sponsored by: the Elaine Legacy Center and Pyramend Art, Books, and Custom Framing.

On Sept. 30, 2020, a group at John Brown University in Siloam Springs, Arkansas, led a memorial service. This was in solidarity with Elaine in remembrance of the 101st anniversary of the 1919 massacre.
Students, faculty, staff and community members learned about the massacre and were led in a prayer of lament and Scripture reading as the campus memorial tree was dedicated.
A history class also presented an onsite exhibit sharing more about the history of Elaine and how it impacts the work toward racial justice today.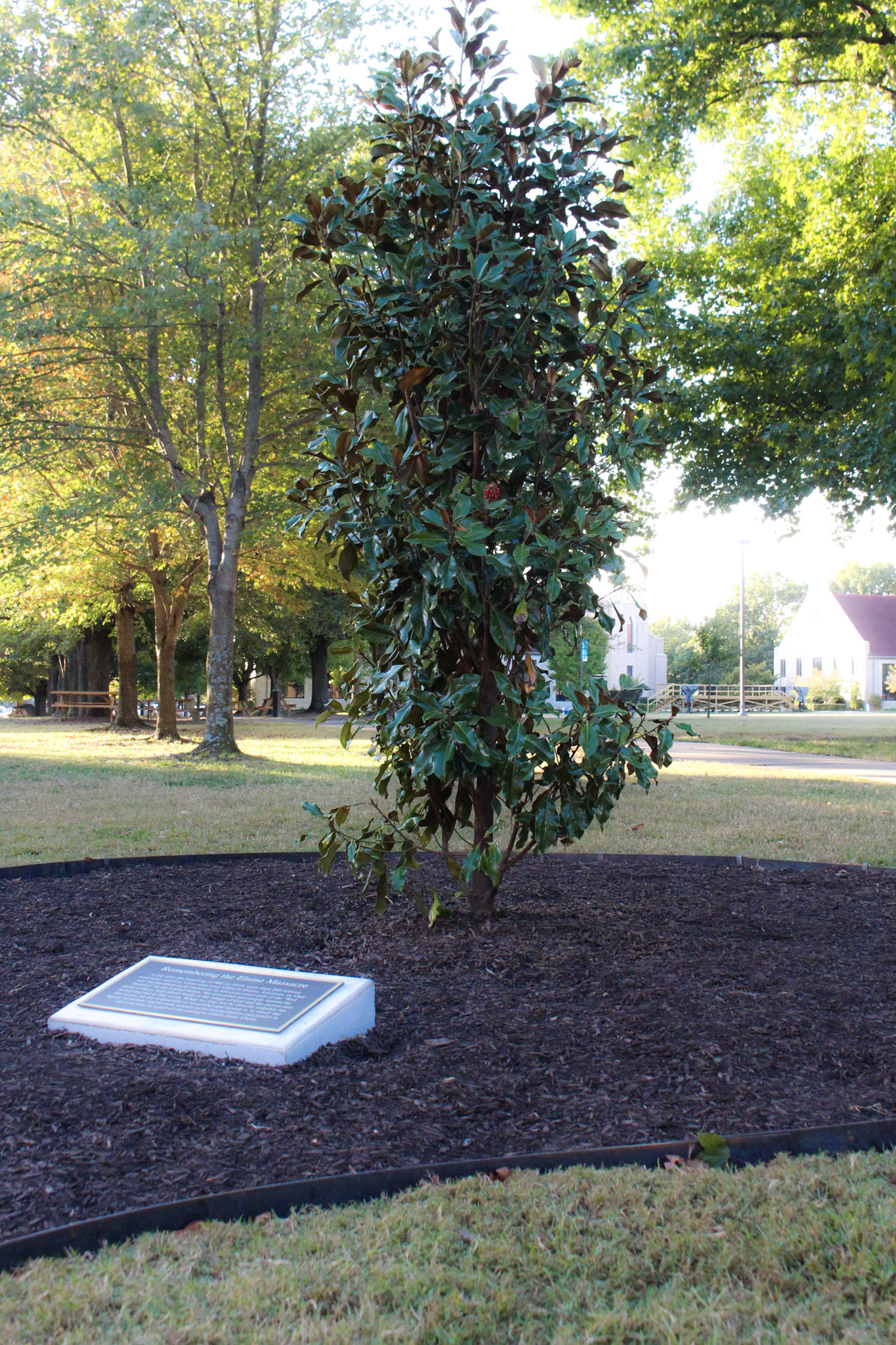 This is just example text. Click to edit and add your own content. This section design focuses primarily on text-content, which can be used to communicate information to your website viewers. You don't need any professional writing experience to create great text-content, all you need is an idea and a keyboard.